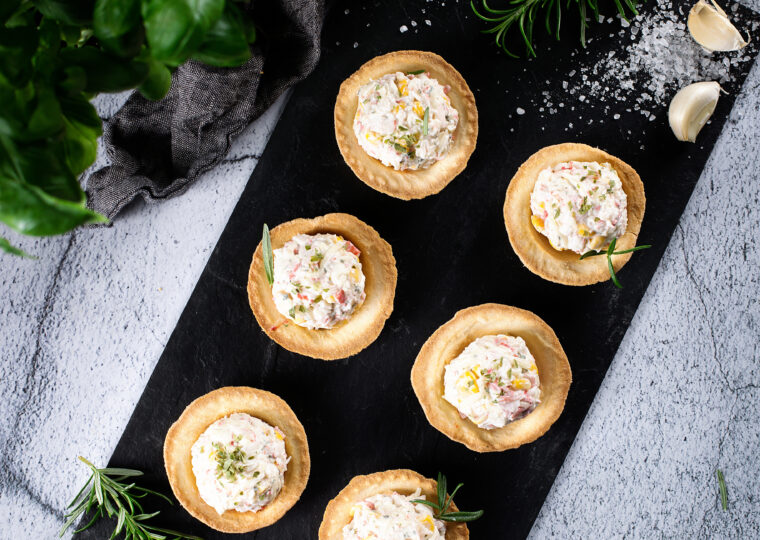 Surimi cheeseBalls
20 min.
Lack ideas of what to snack on while entertaining your guests?
Try surimi Cheese Balls!
Ingredients
3 boiled eggs,
100g of grated cheese,
2 cloves of chopped garlic,
1 tablespoon of mayonnaise,
5 surimi sticks,
1 teaspoon of dill and salt + pepper to taste
Preparation
1
In a big bowl, mix all ingredients.
2
Take a small amount, make a ball in your hands and put it on a cracker of your choice. Done! You are ready to serve your guests.