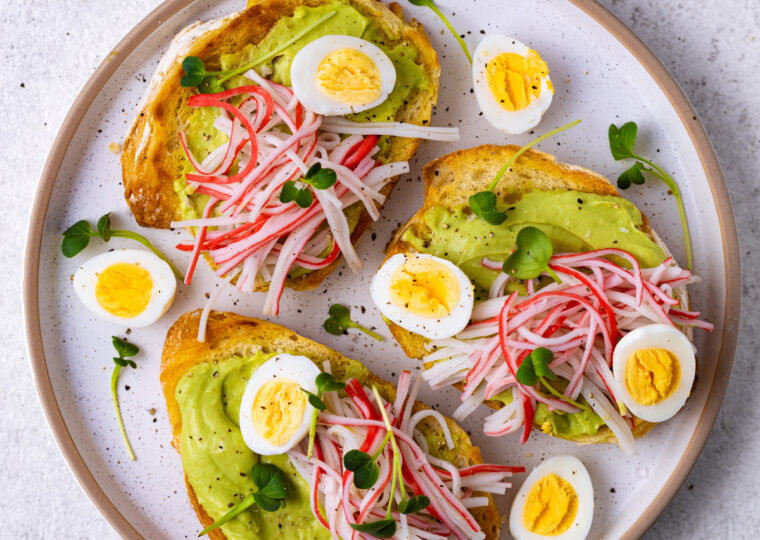 Surimi toastie with avocado and quail egg
20 min.
Do you fancy trying something new for your breakfast? Why not try a surimi toastie with avocado and quail egg.
Ingredients
For 4 toasties you will need:
4 surimi seafood sticks,
4 slices of ciabatta bread,
4 quail eggs,
small raddish (for serving),
salt & pepper and oil.
For the avocado spread you will need


1 ripe avocado,
1 tablespoon of natural yoghurt,
1 clove of garlic,
splash of lemon juice and salt & pepper.
Preparation
1
Boil the quail egg for 3 1/2 minutes (for a soft boiled egg).
2
Add the avocado spread to a pestle and mortar then grind to a creamy mass.
3
Add a slice of ciabata bread to hot pan with oil and fry on both sides.
4
Removed the ciabatta and spread the avocado mass. Tear the surimi between you fingers and place on top with the halved quail egg, chopped radish and salt & pepper.