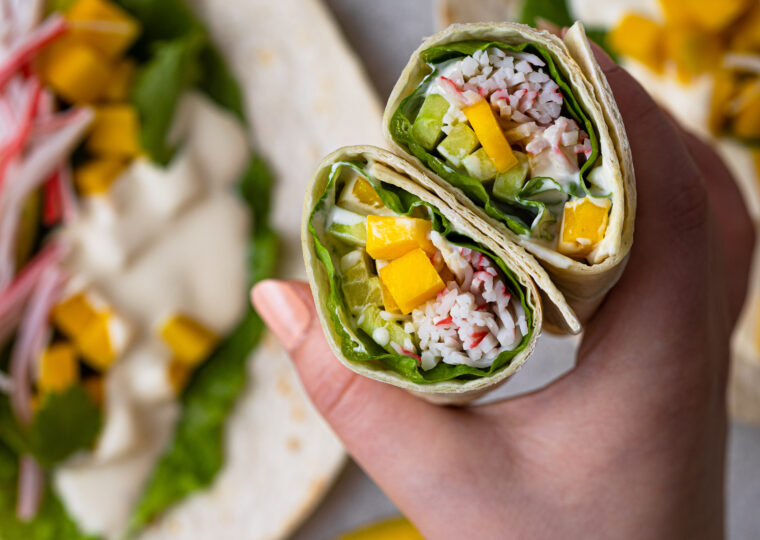 Fresh & tasty tortilla rolls
20 min.
Fresh & tasty tortilla rolls for your lunch!
Ingredients
4 VICI Surimi Premium sticks
4 tortillas
Half a long cucumber
Half a mango
4 lettuce leaves
A handful of fresh coriander leaves.
For the sauce you will need:
2 tablespoons mayonnaise
2 tablespoons sour cream
1 tbsp. Dijon mustard
1 tbsp. garlic powder
Salt, pepper
Preparation
1
Cut the cucumber into strips and the mango into cubes. Wash and dry the lettuce leaves.
2
Mix the sauce ingredients.
3
Heat the tortillas in a pan or oven.
4
Cut or tear the Surimi Sticks into small strips
5
Place lettuce leaves, cucumber strips, mango cubes, torn surimi sticks, coriander leaves on the tortillas. Pour the sauce over the mix. Roll the tortillas into rolls and ENJOY. When serving, you can cut the roll in half.👀