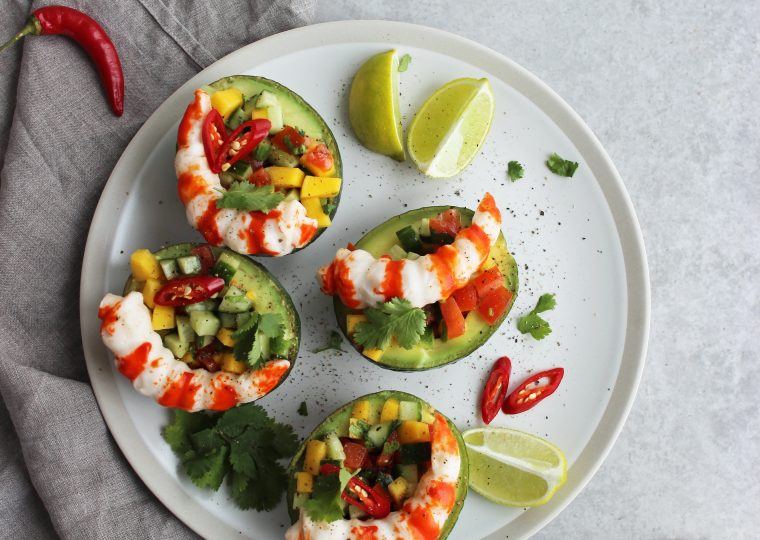 Stuffed avocado halves
20 min.
High in protein
Low fat
Easy, colourful and fast-made. Most likely, this recipe that smells like mangoes, avocados and fresh calendars originated somewhere on the Mexican coast. The salsa seasoned with lime juice and surimi shrimp. A slice of chili will add some Mexican spiciness. Try and surprise your guests!
Ingredients
2 avocados

2 limes

Fresh coriander

1 tomato

1 cucumber
½ mango

1 chili pepper

salt and pepper

1 Tbsp. olive oil

4 shrimps from surimi
Preparation
1
For salsa slice tomato, cucumber and mango into small cubes, mix with salt and pepper, olive oil, lime juice and chopped fresh coriander.
2
Cut avocados in half, remove the pit.
3
Stuff every avocado half with the salsa, top it with shrimp from surimi.
4
Serve it with fresh coriander, sprinkles of chili and slices of lime.