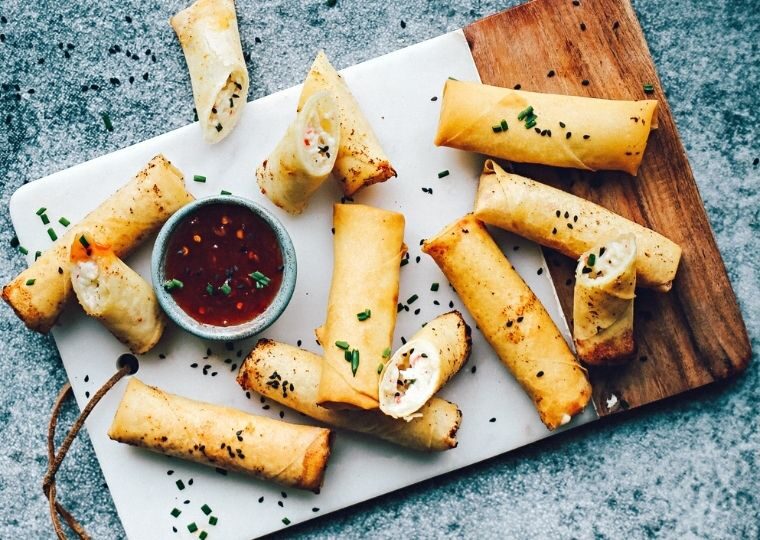 Seafood Stick Spring Roll
40 min.
If you're looking to impress at your next get together you must try this Seafood Stick Spring Roll recipe!
Guaranteed to surprise people and taste amazing too!
Ingredients
1 tbsp Lemon juice
A handful of chives
Salt & Pepper
Sesame seeds
1 egg, beaten
Sweet chilli sauce dip (optional)
Preparation
1
Preheat the oven to 200c/180c fan.📍
2
In a bowl mix the chopped Surimi Royale, cream cheese, mozzarella and garlic.😎
3
Mix the Worcester sauce and lemon juice together before adding to the filling mix. Season with Salt & Pepper.
4
Lay out the Spring Roll sheet and place 1 tbsp of filling onto the sheet.
5
Rolls the sheet as desired (there are many videos online to show you how!)🤩
6
Brush the rolls with egg and place on a baking tray. Bake for 20-25 minutes or until golden.
7
Sprinkle over sesame seeds and chives then serve with Sweet Chilli sauce.🌿🤩