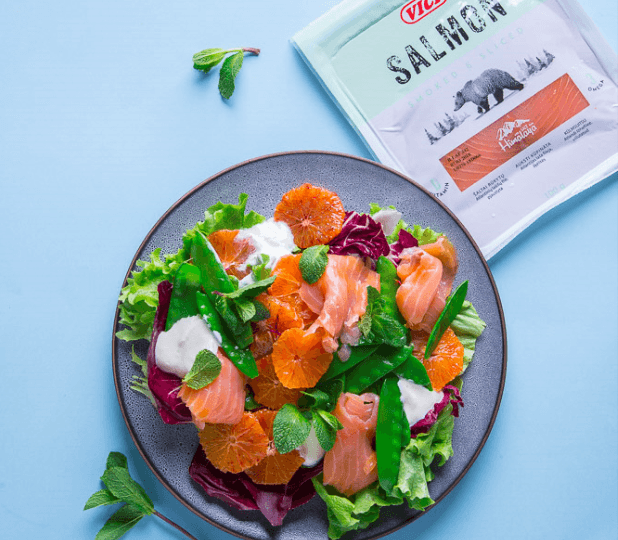 Cold smoked salmon fillet salad
10 min.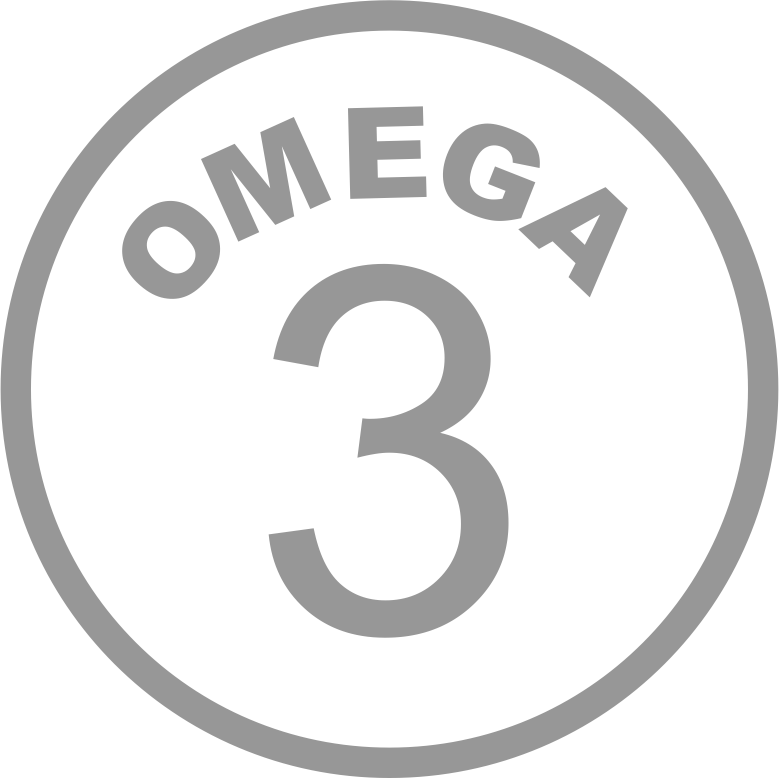 Omega-3
Well-known ingredients can sound new again! Greek yogurt, mint, olive oil – these are the genuine Mediterranean pearls, thus this fresh, summer-coloured salads will make your everyday life blossom.
Ingredients
Production: 10 min.

1 average size orange

100 g of pea pods

120-150 g of favorite lettuce
100 g of cold smoked chopped salmon fillet VIČI

1-2 branches of mint

150 g of Greek yoghurt
1 tbsp of olive oil

1-2 tbsp of lemon juice

A pinch of grated orange peel
Preparation
2
Mix the Greek yogurt with the oil and lemon juice, then with the mint and orange peel.
3
Slice the orange. Use a red orange if available.
4
Boil water, add the pea pods and stir for 2-3 minutes, then cool down quickly - rinse with ice water.
5
Place the lettuce, top with the cold smoked chopped salmon fillet VIČI, orange and pea pods, pour the sauce.