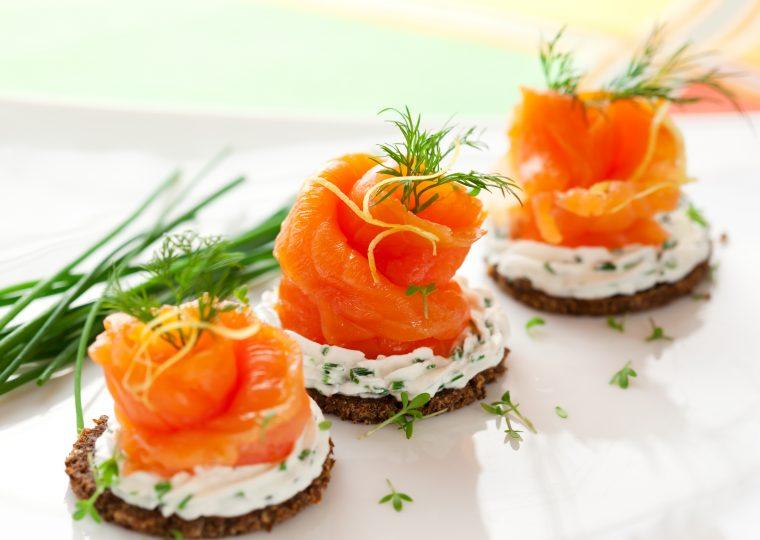 Salmon snack
20 min.
White bread toast, VIČI cold smoked salmon fillet and Mascarpone cheese – an unconventional but delicious combination. Small snacks relished with herbs will surprise your loved ones and guests with both the taste and presentation.
Ingredients
200 g VIČI cold smoked salmon fillet

100 g sour cream

100 g Mascarpone cheese

3 tbsp vodka
2 tbsp horseradish

Salt, lemon pepper and dill for topping

6-8 white bread toasts
Preparation
1
Cut the fish into thin slices.
2
Mix the sour cream with the cheese, vodka, horseradish and salt.
3
Toast the bread in a toaster.
4
Use forms to cut out circular bread slices.
5
Smear each circle with a spoon of sour cream and cheese mixture, then place a rolled up slice of salmon.
6
Top with dill and sprinkle with freshly ground lemon pepper.