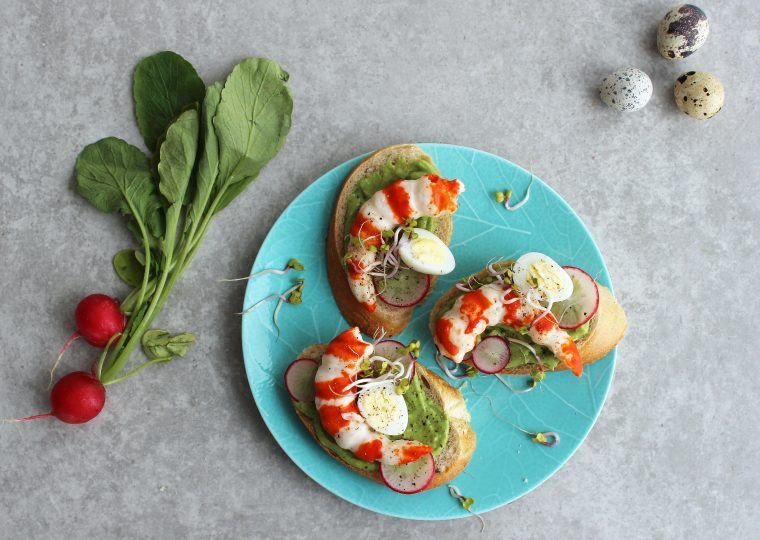 Avocado cream and surimi shrimp bruschetta
15 min.
High in protein
Low fat
Easy-to-make, beautiful and delicious snacks are especially helpful when guests come unexpectedly. A combination of surimi shrimp, avocado and eggs with a baguette - a very fast-made appetizer having a delicious taste and appearance.
Ingredients
 ½ baguette

1 avocado

1tbsp. olive oil
salt and pepper

¼ lemon juice

shrimps from surimi
quail eggs

radishes

sprouts
Preparation
1
Put avocado, lemon juice, olive oil, salt and pepper into a blender. Mix until smooth.
2
Boil quail eggs and peel them.
3
Slice baguette into thin slices.
4
Put a teaspoon of avocado mass on each slice of bread. Top it with shrimp from surimi, quail egg, radishes and sprout.