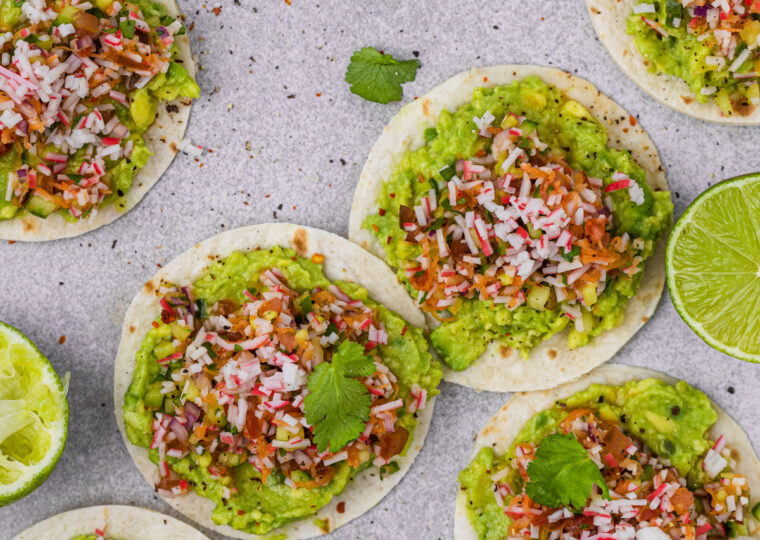 Tasty, Mexican style recipe
20 min.
Tasty, Mexican style recipe with premium VICI Surimi Sticks.
Try this out!
Ingredients
8 VICI Premium Surimi Sticks
1 middle size carrot
Half of the long cucumber
1 tomatoe
Half of red onion
Handful of fresh corriander
2 big avocados
2 limes
3 middle size tortillas
Half teaspoon of chilli flakes
Salt and pepper
Preparation
1
Grate the carrot, cut the corriander and dice the cucumber, tomatoe and onion into small cubes,.
2
Chop Surimi Sticks into small pieces.
3
Mix vegetables with Surimi Sticks.
4
Smash the avocados and mix them with the juice of half a lime. Season with salt and pepper.
5
With the help of a glass, cut ot small circles of about 8 – 10 cm in the tortillas. Heat them in the pan or oven.
6
Place smashed avocado and prepared surimi – vegetables mix on tortillas. Top with a squirt of lime and spinkle of chilli flakes.🍋