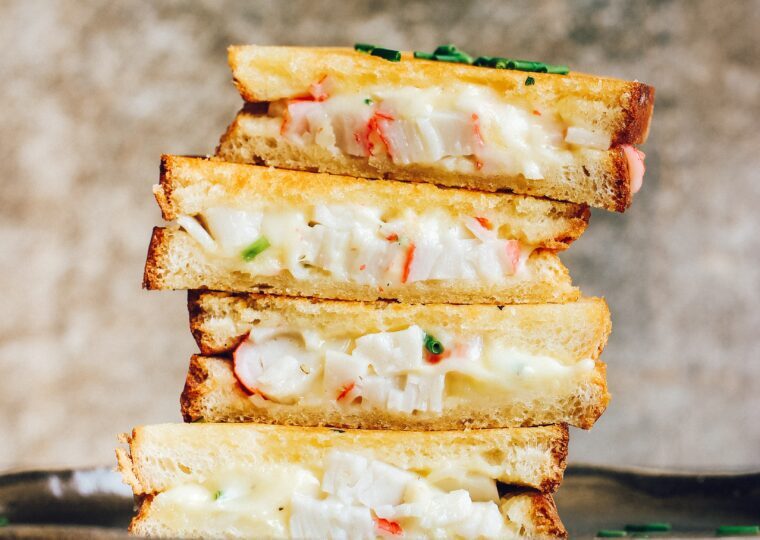 Seafood toastie
20 min.
We all love a toastie every now and then, so how about a Seafood toastie with Vici Surimi sticks
Delicious but a little bit naughty, this recipe is one to save!
Ingredients
4 slices of thick white bread
Butter
1 pack of Vici Surimi Royale sliced
50g Cream Cheese
1 clove of garlic crushed
1 tbsp Mayonnaise
1 tbsp of chopped chives
Salt & Pepper
Preparation
1
Butter one side of each slice of bread
2
In a bowl mix the Surimi Royale, cream cheese, garlic, mayonnaise, chives and season with salt & pepper.
3
In a pan or toastie maker, place two slices of bread buttered side down onto the hot surface. Add the filling on top of the bread and cover with the remaining slices.
4
Flip the toasties to ensure both sides are browned.
5
Cook for a few more minutes to ensure the filling is hot and serve.