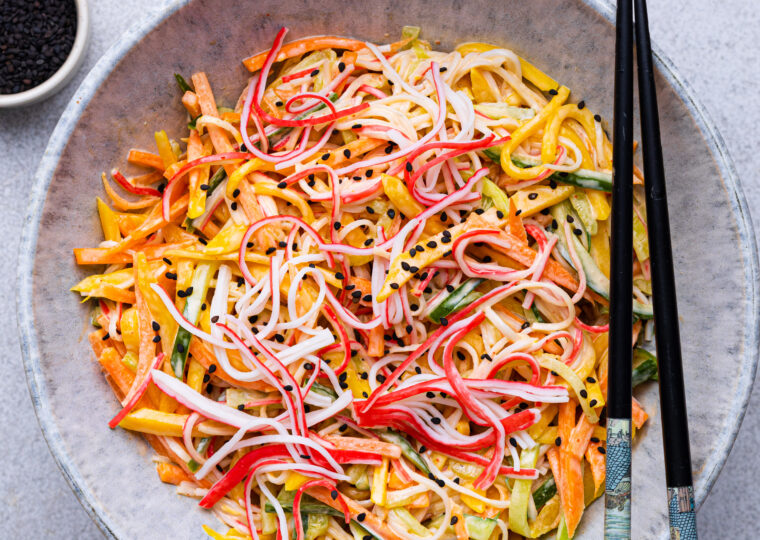 Japanese style surimi seafood sticks salad
20 min.
A perfect meal for those days, when you do not want to spend lots of time in the kitchen cooking, but you want to have something tasty and nutritious.
Ingredients
A package of surimi Premium seafood sticks;
1 carrot;
Half of the cucumber;
Half of mango;
2 tablespoons of mayonnaise;
1 tablespoon of chilli sauce;
1 tablespoon of soy sauce;
Splash of lemon juice;
Half teaspoon of lemon zest;
Salt and pepper;
Sesame seeds for serving.
Preparation
1
Cut the surimi sticks, carrots, cucumbers and mangoes into thin strips.
2
Mix the sauce ingredients: mayonnaise, chili and soy sauce, lemon juice and grated peel, salt, pepper.
3
Mix the chopped ingredients well with the sauce. When serving, sprinkle with sesame seeds.