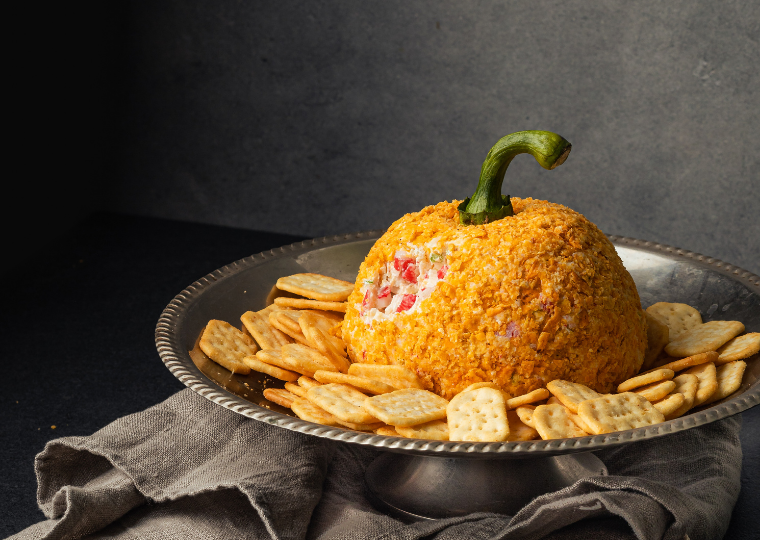 Halloween recipe
20 min.
Surprise your loved ones with a scary good recipe! With just a few ingredients, the recipe is simple yet it will suit everyone's taste, and the meal will look great on every table.
Ingredients
250 g of VICI Surimi Royal sticks
• 450 g of cream cheese
• 2 jalapeños
• 100 g of cheddar cheese
• 1 tsp of garlic powder
• 1 tsp of onion powder
• 50 g of corn chips
• A pepper stalk
Preparation
1
Finely chop the Surimi Royal sticks + jalapeños and grate the cheese.
2
Place the cream cheese, chopped Surimi Royal sticks, jalapeños, and shredded cheddar cheese in a bowl. Add garlic and onion powder. Mix well.🧄🧅
3
Place the prepared spread mass on a cling film. Cover the mass with the clig film and form a ball.😋
4
Put the spread ball in a fridge for an hour to harden.
5
Before serving, grind the corn chips in a food processor.
6
Unwrap the ball and roll it in the ground corn chips. Place the pepper stalk on top.
7
Serve with salty crackers or other snacks that go with the spread. 🌶