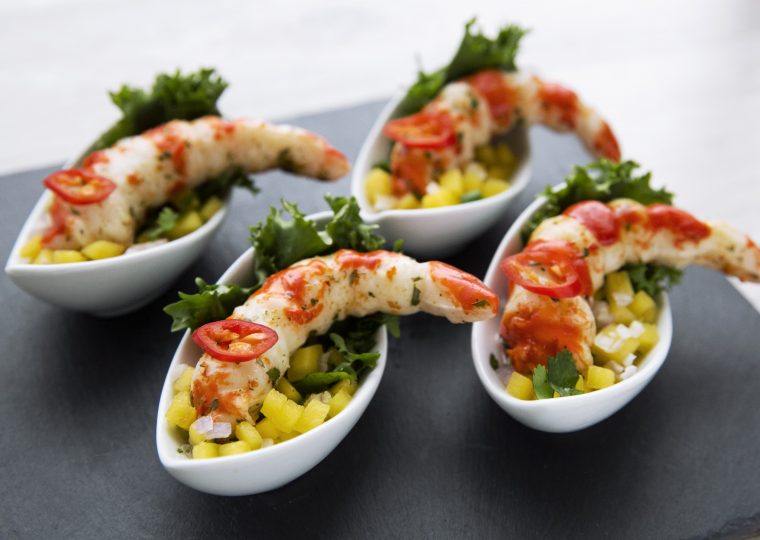 Surimi shrimps and mango salad
15 min.
We invite you to taste a non-traditional, but really very delicious snack - surimi shrimps with mango salad. The exotic flavour of mango, coriander, chili pepper, lime and orange juice perfectly complement the taste of surimi shrimps.
Tarvikkeet
half mango
few shrimps from surimi
1 shallot onion
half lime juice
half orange juice
tbsp. olive oil
salt and pepper
a little bit of fresh coriander
small chili pepper
few salad leaves
Ohje
1
On a plate place salad leaves, top it with cubes of mango, chopped onion and coriander.
2
Put dried shrimp from surimi on top, pour sauce on top.
3
Top it with seedless chopped chili pepper.
4
In a bowl mix the sauce – add lime juice, orange juice, olive oil salt and pepper.