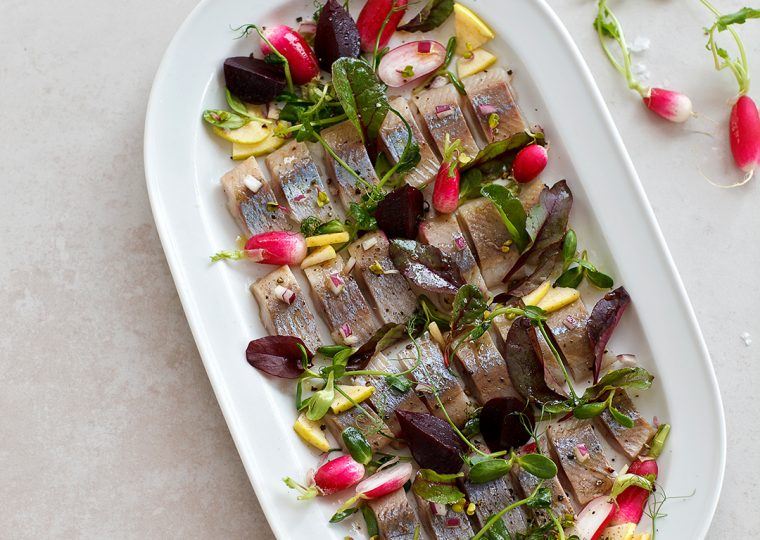 Spring salad with herring
15 min.
As soon as the first Lithuanian spring vegetables appear and the first sprouts are already available, we offer to make this colourful, unconventional salad with herring. Expressive flavoured herring fillet and young vegetables make a great and unexpected combination of flavours. Perfect for even the most sophisticated taste lovers.
Tarvikkeet
600-700g VIČI Atlantic herring fillet

4-6 young, boiled beetroot

6-12 radishes

handful of beetroot leaves

handful of dill
handful of sunflower and pea shoots

1 apple

1 red onion
salt and pepper

2tbsp. olive oil

2tbsp. liquid honey

1tbsp. lemon juice
Ohje
1
Mix all of sauce ingredients. Pour the sauce on the salad.
2
Put sliced apple and veggies on herring. Sprinkle with herbs.
3
Slice beets into quarters, onion into small cubes and apple into triangles. Slice radishes in half.
4
Add salt and pepper to taste.
5
Cut herring fillet into slices and put them on a plate.