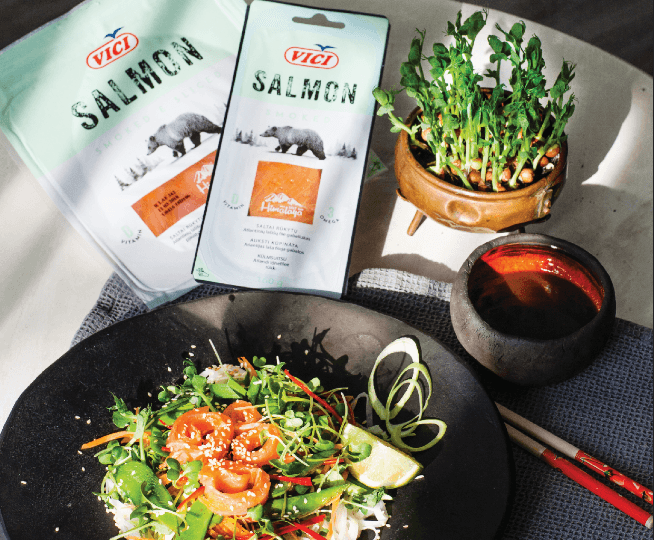 Warm salmon and sesame seed salad
15 min.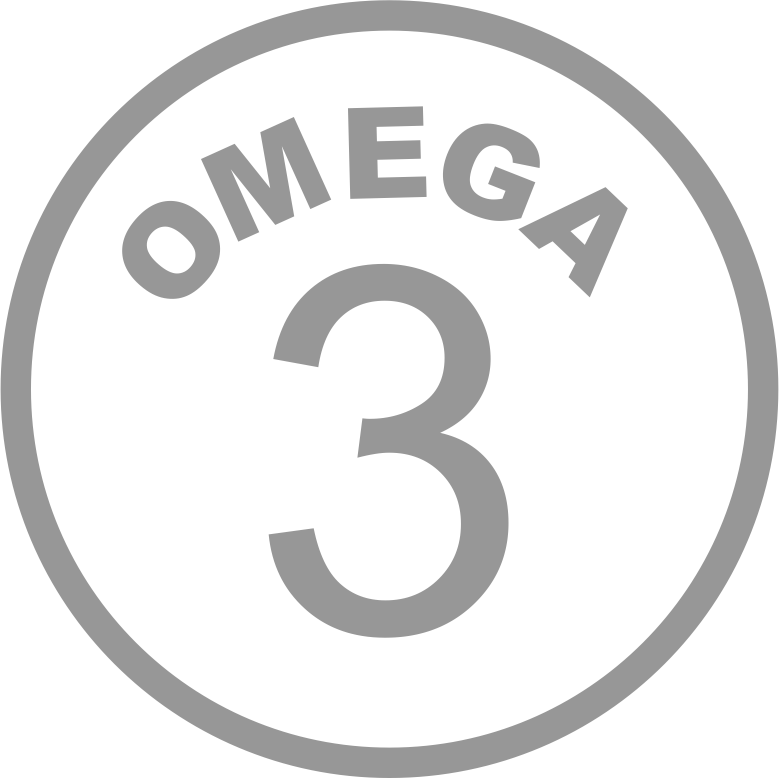 Omega-3
A taste and aroma inspired by the Far East - an exotic dish that appeals the appetite almost instantly! This colourful dish will sooth your stomach and soul, and you'll travel far away in your dreams. We promise that!
Ingredients
100 g of salmon

150 g of rice noodles

100 g of pea pods

100 g of radish sprouts
1 medium-sized carrot

1 chilli pepper

50 g of shallot

50 g of leek (the white part only)
50 g of fresh coriander

2 tsp of sesame seeds

Some butter / oil for frying

2 tbsp of lime juice
1 tsp of oil

1 tbsp of fish sauce

80 g of Hoisein sauce
Preparation
1
Cook the rice noodles according to the instructions and fry the pea pods in a pan briefly.
2
Cut the carrots and chili pepper into large slices, cut the leek in slices, and chop the onions and coriander finely.
3
Mix all the ingredients you need for the sauce.
4
Put the rice noodles in a dish; place the chopped vegetables and peas on top. Gently stir, season with salmon and decorate with the sprouts and sesame seeds.
5
Serve the sauce on side.