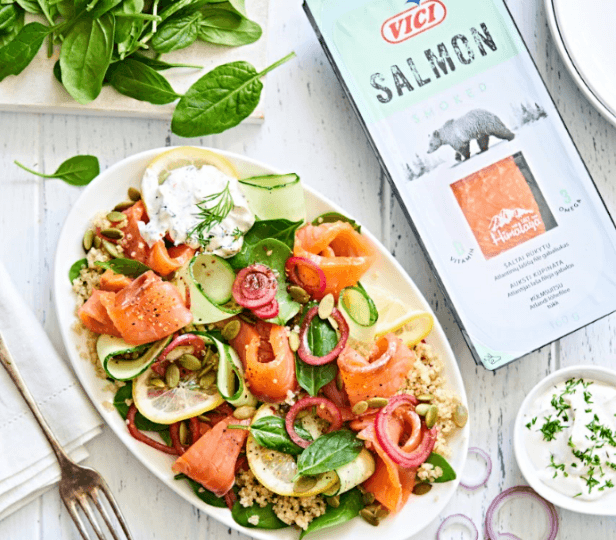 Smoked salmon and quinoa salad
20 min.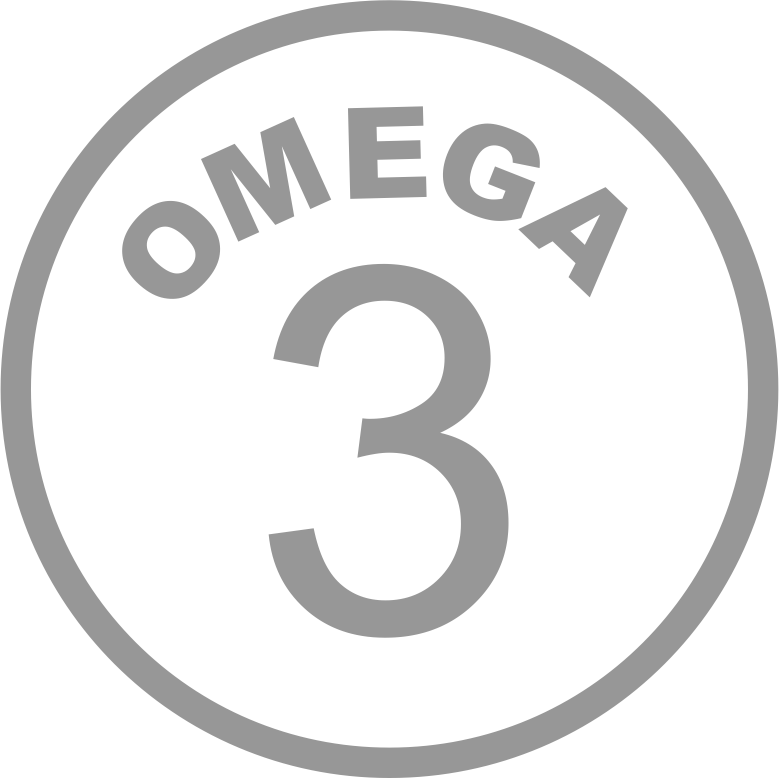 Omega-3
Quinoa has long been regarded as a very nutritious product by healthy eating specialists. It is an alpine plant whose seeds are valued as a great alternative to different cereals. Now you can enjoy healthy products from very far away – these Andean seeds and salmon flavoured with Himalayan salt make a duet that guarantees your well-being!
Ingredients
160 g of salmon

1 small red onion

2 tbsp of red wine vinegar

125 g of quinoa 

½ sour cream
1 tbsp of chopped dill

1 tsp of lemon juice

Salt, pepper

65 g of spinach leaves
1 long cucumber

1 lemon

2 tbsp of pumpkin seeds

2 tbsp of olive oil
Preparation
1
Cut the onions in thin slices, pour the red wine vinegar, sprinkle with salt and leave it while preparing the salad.
2
Boil the quinoa according to the instructions on the package, leave to cool.
3
Prepare the sauce - place the chopped dill, lemon juice and sour cream to a bowl. Season with salt and pepper, mix well.
4
Cut the salmon into thin slices, slice the cucumber, cut the cucumber to thin, long strips, and cut the lemon into thin slices.
5
Place the quinoa, spinach, pickled onions, cucumber, salmon and lemon in a bowl. Sprinkle with pumpkin seeds and with olive oil.
6
Serve the sauce on side.