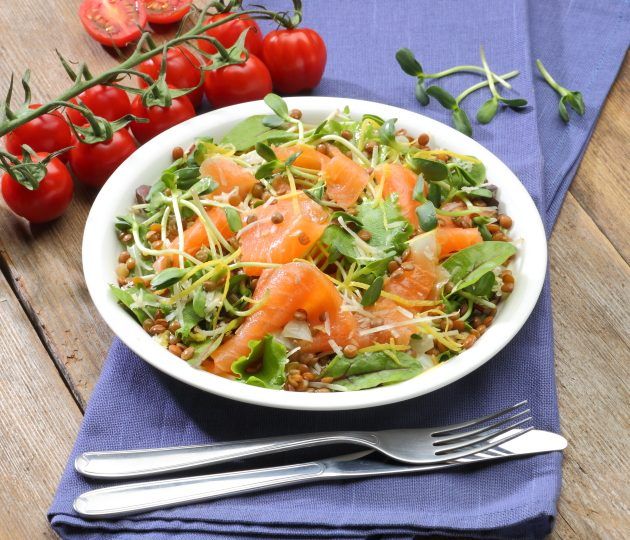 Salmon and lentil salad
20 min.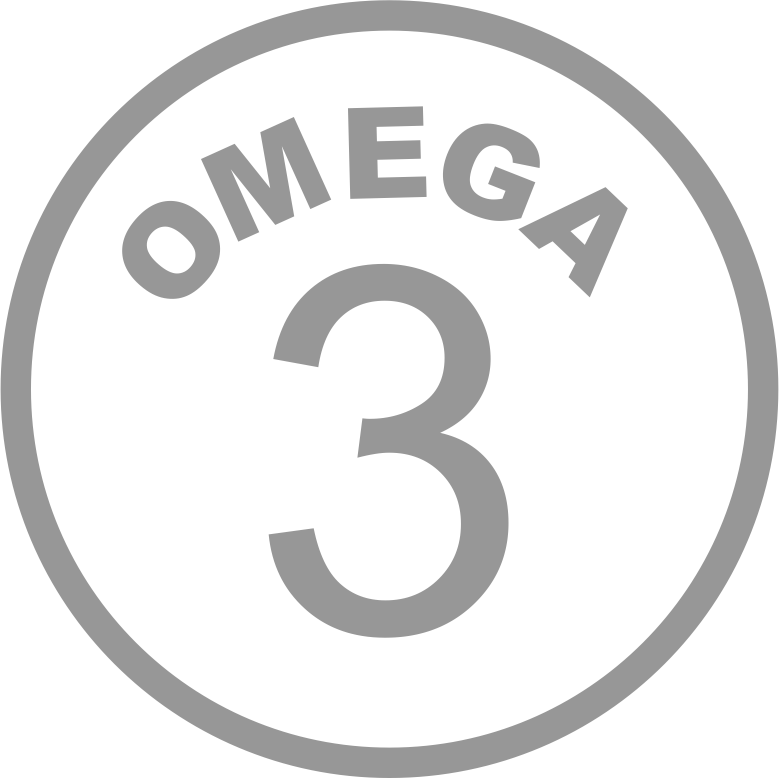 Omega-3
Green lentils and salmon make a combination that is not very common in our cuisine. The ingredients of this salad sound a bit exotic, but believe us, they match perfectly well and the salad is a true source of protein, iron and minerals.
Ingredients
200 g of salted salmon

150 g of red lentils

500 ml of vegetable broth

150 g of cress or sunflower seeds
100 g of your favorite lettuce leaves

2 onions

1 lemon
2 tsp of hard cheese

6 tbsp of olive oil

1 tsp of honey

A pinch of salt, pepper
Preparation
1
Boil the lentils in the broth. Pour them into a colander; pour them over with water and drain.
2
Cut the onions in cubes, pour with boiling water and dry.
3
Prepare the topping: wash the lemon, rub it with soda, scald, remove the peel and squeeze the juice.
4
Mix the juice with honey, oil, a pinch of salt, pepper and stir until a solid mass.
5
Mix the lentils with onions, pour it with the gravy made and keep it for 30 minutes.
6
Place the torn salad leaves on plates, then add the lentils with the topping, place slices of salmon on top, sprinkle the cress or sunflower seeds, lemon peel and cheese.