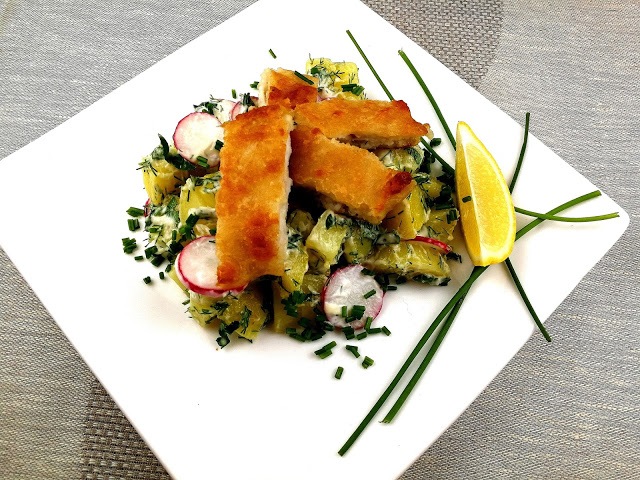 Potatoes and crispy fish salads
20 min.
This recipe is not even a recipe, it is more an idea how to use leftover potatoes. Germans, for example are a little crazy for potato salads, while Lithuanians are more conservative.. If you decide to use warm, just boiled potatoes for these salads, a great dinner awaits you.
Ingredients
4 middle sized potatoes

2 VIČI crispy fish fillets

Few radishes

Herbs and greens (dills, parsley, onion greens, chives)
Mayonnaise (you can mix mayonnaise with natural yogurt)

Lemon juice

Salt and pepper
Preparation
1
Boil whole potatoes (if you do not have leftovers).
2
Slice boiled potatoes, top it with radishes, chopped greens and herbs and mayonnaise.
3
Add salt and pepper to taste. Pour some lemon juice on.
4
Fry fish fillets and place them on the salads.