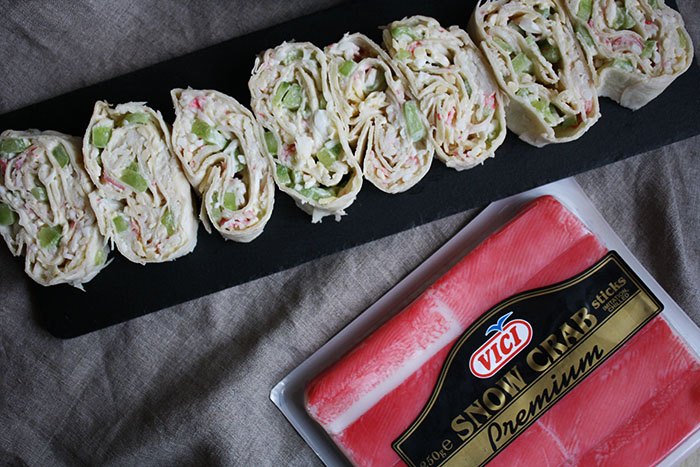 Lavash with surimi sticks
10 min.
High in protein
Lavash with snow crab-tasted surimi sticks makes a delicious snack, which is very quickly and easily prepared. Since just a few ingredients for the preparation of lavash are needed, this recipe is especially helpful when guests arrive unexpectedly.
Ingredients
250g SNOW CRAB surimi sticks

2 eggs

1 cucumber
5tbsp. cream cheese

lavash
Preparation
1
Boil hard eggs, leave it in cold water for some time.
2
Chop SNOW CRAB surimi sticks.
3
Slice cucumber in cubes.
4
In a bowl mix cream cheese, eggs, surimi sticks and cucumbers. Mix until smooth.
5
Cut lavash into 2 pieces. Divide the mass equally on both parts.
6
Roll the lavash and store in a fridge for few hours.
7
After few hours slice the lavash into rolls and serve.