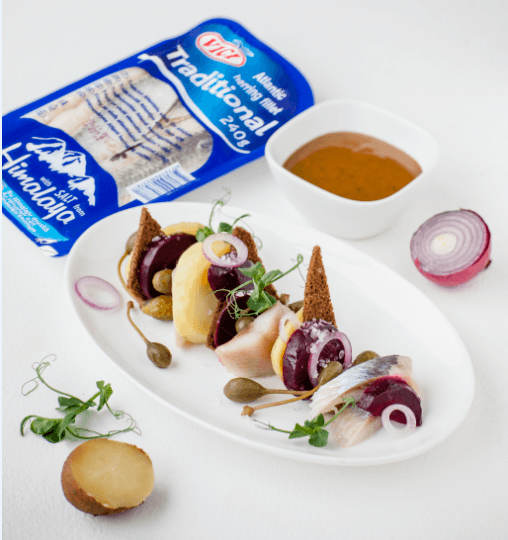 Festive herring salad with mustard sauce
20 min.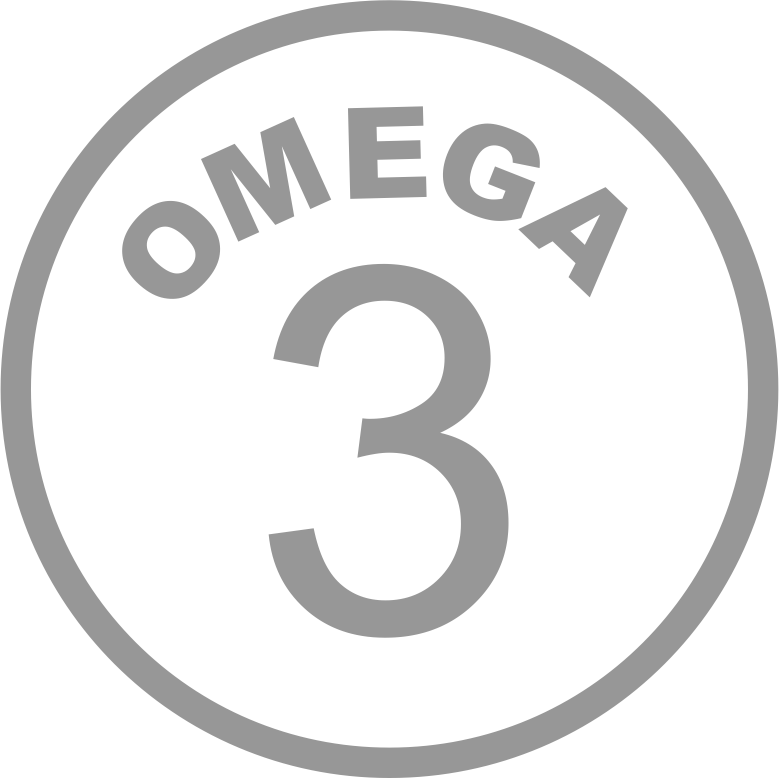 Omega-3
When every day is a feast. A combination of traditional flavours - potatoes and herring - adds new colours to this recipe. The duo is complemented with delicious beets and exotic capers as well as a Dijon mustard sauce. Perfect for decorating a festive table.
Ingredients
200g VIČI Traditional herring, sliced in thin slices

4 small potatoes, boiled with skin

4 boiled beetroots

1 middle sized onion, sliced in cubes
150ml olive oil

Rye bread crisps

Capers

Grounded ginger, cinnamon, nutmeg
50 g Dijon mustard

50 g Brown sugar

30 ml White wine vinegar

Greens for decoration
Preparation
1
In a small bowl mix Dijon mustard, brown sugar and white wine vinegar. Add a little bit of cinnamon, nutmeg and ginger. Mix thoroughly, add the oil. Mix everything well, until sauce is smooth.
2
On a plate place pieces of herring, potatoes, beetroots, onion slices and rye bread crisps. Decorate with capers and greens.
3
Serve with mustard sauce and some freshly grounded pepper and chunks of sea salt.