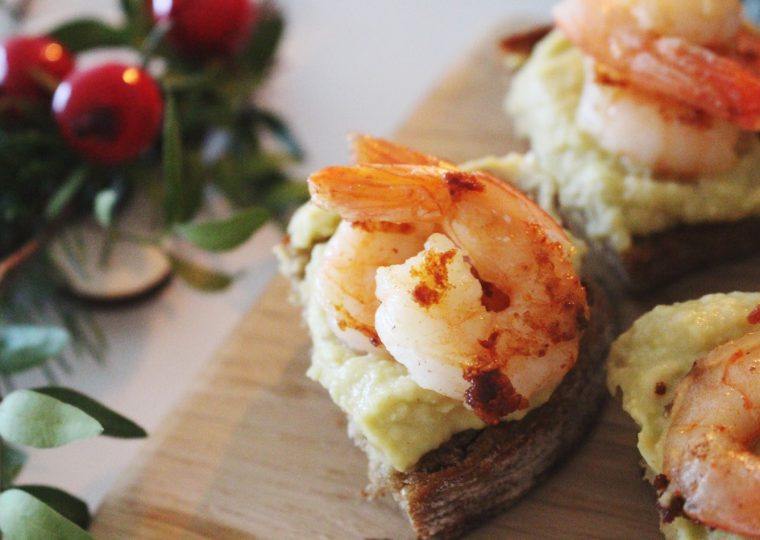 Chickpeas, avocado and shrimp snack
20 min.
Ingredients
Classic Italian ciabatta

A little olive oil

One ripe avocado
Canned chickpeas

One small cloth of garlic

Lemon
A pat of butter

VIČI Royal shrimps

Salt and pepper
Preparation
1
Heat the oven to 180 degrees. Place cooking paper on cooking tray.
2
Slice ciabatta bread into slices, sprinkle with some olive oil and place into oven. Bake until a little crispy.
3
Put chickpeas, avocado, lime and garlic into a blender. Add all ingredients gradually, while tasting and searching for balanced taste.
4
When the cream is ready, place it in the fridge to rest.
5
Melt the butter on a pan. When it is heated, add shrimp. Fry them for a few minutes, add freshly grounded pepper and take from heat once they are pink.
6
When all the ingredients are ready, time to prepare the sandwiches – put some chickpea paste on toasted bread and top it with shrimp.