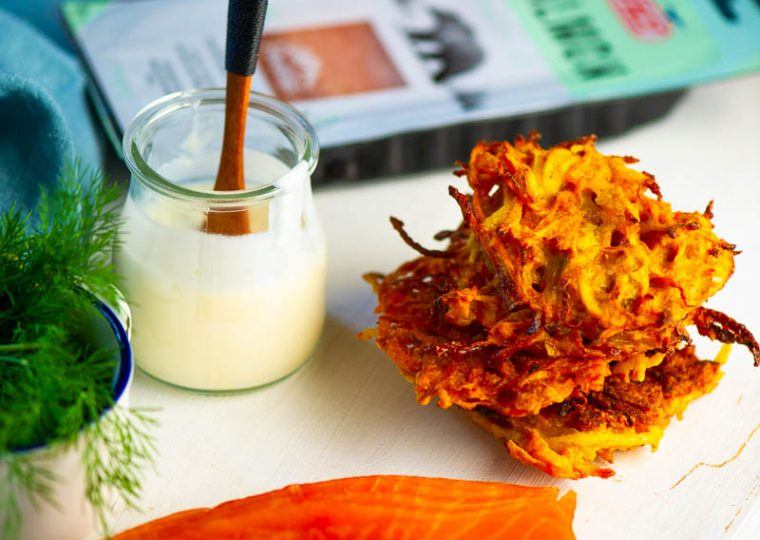 Carrot toasts with cold smoked salmon
20 min.
Carrot toasts with VIČI cold smoked salmon are a quick and very delicious snack. A delicious and beautiful dish will not only delight your palate, but also your eyes: the bright colours of the carrot, salmon and greens will really stimulate your appetite.
Ingredients
4 big carrots

1 onion

2 eggs
salt and pepper

2-3 whole grain spelt flour

oil for baking
Preparation
1
Preheat the oven to 180°C degrees. Place baking paper on a tray.
2
Use box grater to shred carrots. Chop onions finely.
3
Whisk eggs in a large bowl. Add grated carrots, onions, flour, salt and pepper. Mix everything well.
4
Brush some oil on baking tray. With a spoon form pancakes from the mix and place them on cooking tray.
5
Sprinkle with oil and bake in an oven for 30 minutes, until crispy and golden brown.
6
Serve with cold smoked salmon and Greek yogurt.